Best Quality App Award 2016
Contratulations to the winner of the Best Quality App: 360 Mobile Assistant.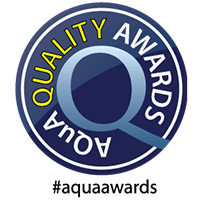 The AQuA team have been working hard over the past few weeks to award points to each app entered, based on the AQuA Testing Criteria passed for each app and additional features that contribute to overall quality of the app.
The overall winner was selected by our judges: AT&T Developer Program, China Mobile, CTTi (Cyber Trust Technology Institute), CTTL SmarterApps, DMI, Mobile Manufacturers Forum, VMC, and UCL

About the winner:
360 Mobile Assistant
360 Mobile Assistant, by Qihoo, is a comprehensive android-based mobile application store that enables users to download, install and manage applications on their mobile phones by simply connecting them with a USB cable. 360 Mobile Assistant is the premier store for distributing Android apps in China. The 360 platform has over 275 million active users, growing at a rapid rate every month. 360 Mobile Assistant provides localization support to Android developers; offer developers a customer-made distribution plan and variety of marketing tools to promote the apps.
AQuA Endorsed Member and judge, VMC had their localisation team test the app, and they had this to say about it:

"360 Mobile Assistant has a gorgeous user interface. It has a very clear classification on the main screen that lets the user easily navigate to the application's recommendation page or applications management page. Overall the app is polished and does not feel lacking in any functionality. That's why we gave it 5/5 rating and select this as the highest quality app". Christian Norton, VMC Mobile Manager.
Take a look at the app and find out more:
http://developer.360.cn/page?view=360-mobile-assistant
https://en.wikipedia.org/wiki/Qihoo_360
About the Finalists:
Puppy School
"From Octopus Publishing Group and Gwen Bailey, the UK's leading dog behaviourist, come a personal training app… for your puppy! Personalised to focus on exactly what your puppy needs to work on, and with his very own timeline of achievements and memories!
The most comprehensive puppy training guide available, with 84 expert-taught exercises, videos, step-by-step photos, and scary sounds."
Take a look at the app and find out more:
https://itunes.apple.com/gb/app/puppy-school-your-complete/id1126024143?mt=8
http://aimermedia.com/app/puppyschool/
Dashlane
"Keeping track of passwords and making them secure is startlingly simple with Dashlane's free password manager. Automatically import your passwords from Firefox or any other browser into your secure password vault. Save any missing passwords as you browse. Make a new password right within your browser. Get automatic alerts when websites get breached".
And with our auto-login, you will never have to type any password on any of your devices again. It's that simple."
Take a look at the app and find out more:
https://play.google.com/store/apps/details?id=com.dashlane&hl=en
https://www.dashlane.com/