Welcome to the App Quality Alliance (AQuA): a non-profit group headed by members and knowledge contributors since AQuA's inception, working with the industry to improve the quality of mobile apps.
All of AQuA's work is open source, published under the Creative Commons 3.0 Attribution License. This means that AQuA resources are free for you to share or adapt, for any purpose, provided you attribute and give appropriate credit to AQuA.
---
It's time to Celebrate!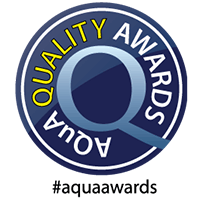 Are you committed to the delivery of high quality apps? If so, then enter the AQuA Quality Awards and join us in celebrating quality!
We want to reward those who produce apps of the highest quality and those who provide the best overall contribution to quality in the mobile world through two awards.
And by winning, you could be entitled to free AQuA Membership (worth up to 5500 dollars), global recognition of your app or organisation through a Press Release and ongoing promotion via AQuA and the Best Quality App judges: AT&T Application Resource Optimizer (part of the AT&T Developer Program), China Mobile, CTTi (Cyber Trust Technology Institute), CTTL SmarterApps, DMI, Mobile Manufacturers Forum, VMC, and UCL

Find out more and enter the AQuA Quality Awards
---
If you're interested in becoming an AQuA Member, you can do so here